Nothing is worse than when you get a craving, only to find out your favorite spot is closed for the season. Because Ocean City slows down in the fall and winter, many places close or have limited hours during the off-season, and as a result, we see many people wondering whether their favorite spots around town are open.
Well, look no further than this guide for who's open, closed–or somewhere in between–during the off season!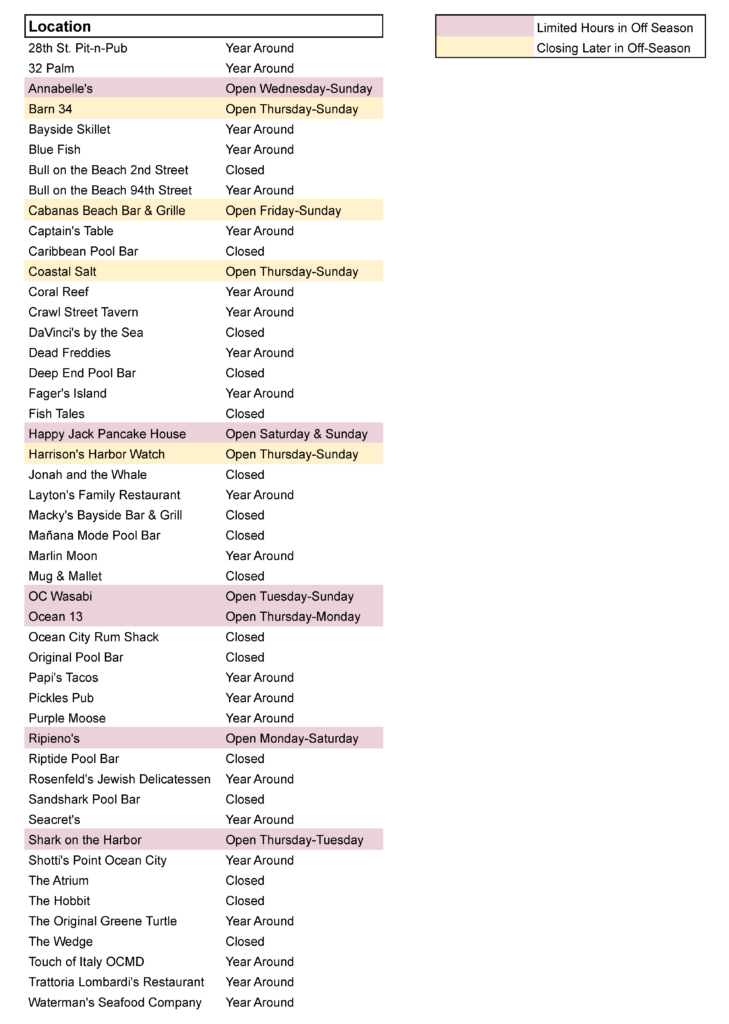 As always though, don't forget to check with each location to make sure they are open or what their hours are. We hope this helps you plan your visit to Ocean City!
Closings as of November 1st