Craving a delicious taco? Well, look no further because National Taco Day is here, and we're about to share some of our favorite restaurants that serve the best tacos in Ocean City, Maryland!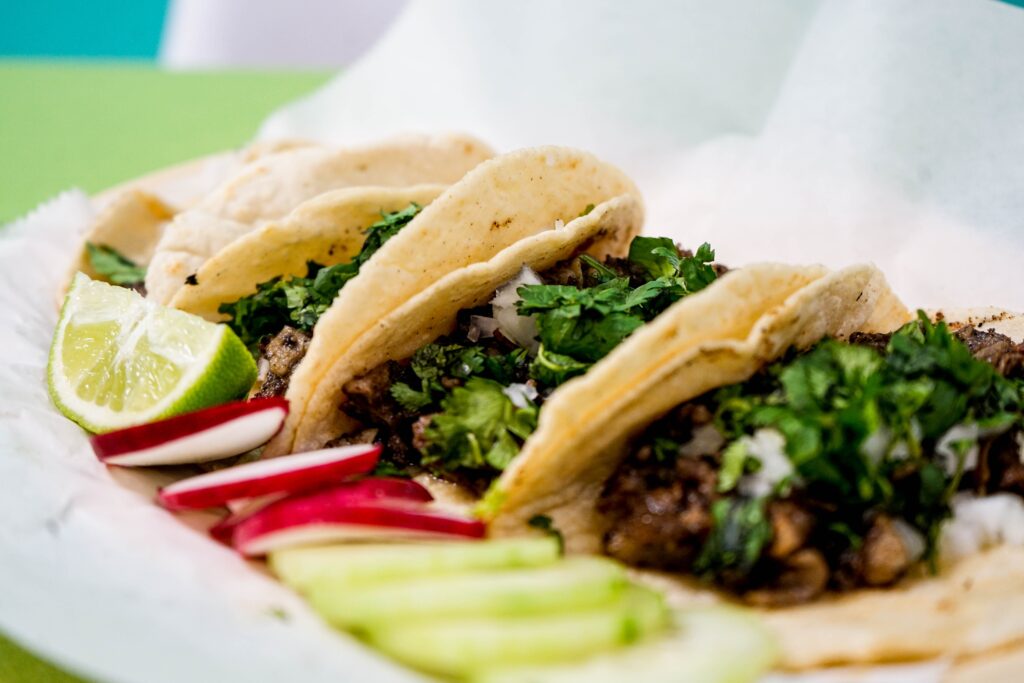 1. Papi's Tacos
Located on 15th Street & Philadelphia Ave, Papi's Tacos is a must-stop for taco aficionados!
Papi's menu features mouthwatering meat options like adobo, chorizo, al pastor, chicken tinga, carnitas, and more! Don't miss out on their carne asada or camarones shrimp, and for the more adventurous tastebuds, try their lengua filling!
This taqueria has tacos for every palate including "Gringo-style" favorites to authentic Mexican delights, and even vegan alternatives.
2. Marlin Moon
For your seafood favorites with a taco twist, Marlin Moon, located on 33rd Street, has one of the best seafood tacos you can get. Whether you choose grilled fish or shrimp, you get two generously sized soft tacos, stuffed with your filling of choice, their house chipotle ranch, lettuce, pico de gallo, and cheddar jack cheese. Or if you aren't feeling seafood that day, you can always order chicken as your taco filling.
We can guarantee you won't leave Marlin Moon hungry!
3. Mother's Cantina
Located in the 28th Street Shopping Plaza, Mother's Cantina is a go-to destination for all things taco! Treat yourself to a diverse selection of tacos, from the delicious Double Decker Taco featuring a flour tortilla wrapped around a fried shell, overstuffed, and smothered in queso to their choose your tacos where you can customize the perfect meal to satisfy your cravings.
Also, vegans and plant lovers have plenty of options dining here with Mother's Cantina's vegan cheese and their several vegan taco fillings like chipotle black beans, Ancho pinto beans, sauteed spinach, grilled peppers and onions, and chipotle grilled portabella.
4. Coral Reef
For a little Caribbean flavor, Coral Reef on 17th Street has delicious tacos that are sure to satisfy your seafood cravings. You can pick between a shrimp or fish filling (you can't go wrong either way), and each soft taco is topped with island cilantro slaw, pico, creamy avocado, lime cream, and their house southwest seasoning.
One bite of their tacos, and you'll be transported to the islands.
5. Guido's Burritos
If you're on the boardwalk and want to celebrate National Taco Day, stop by Guido's Burritos, home of the 60oz Monsterita, and try their yummy tacos. They are located on 7th Street on the boardwalk, but they also have a 33rd St. location.
Guido's keeps it simple and delicious with soft flour tortillas brimming with flavorful fillings like chicken, chorizo, carne asada, fried rockfish, pulled pork, ground beef, or blackened shrimp.
6. The Wedge
This spot is the Inlet has become the newest locals' favorite hangout, and you can't beat their street tacos. Their house tacos come with your choice of blackened shrimp or grilled mahi mahi, both delicious and both great choices, and are topped with fresh pico de gallo, shredded cabbage, and jalapeño crema.
Between the unbeatable view, great drinks, and those to-die-for tacos, there's a reason the Wedge is a hot spot downtown!
7. Barrio Taco
At Barrio Taco, located on 64th Street, they take their tacos seriously, making corn tortillas by hand daily from freshly ground heirloom corn. They use only the best ingredients, topping their tacos with fresh radishes, crisp cabbage, pickled onions, cilantro, and lime, and their taco fillings reflect authentic Mexican flavors featuring options like barbacoa, quesabirria, asado, al pastor and more.
8. Pancho & Lefty's
Finally, located in West Ocean City right before the Route 50 bridge, Pancho & Lefty's taqueria boasts a delicious array of both tried-and-true favorites and unique tacos options. Their Costa Tacos come with fiesta rice and your choice of soft flour tortillas or crispy taco shells. They have a variety of taco filling options like grilled or blackened Grouper, beef, chicken, blackened shrimp, Bang Bang shrimp, carne asada, and birria.
Whether you're a meat lover, a vegan, or somewhere in between, it doesn't matter where you choose to celebrate this taco-tastic day because Ocean City's taco scene guarantees a great meal!