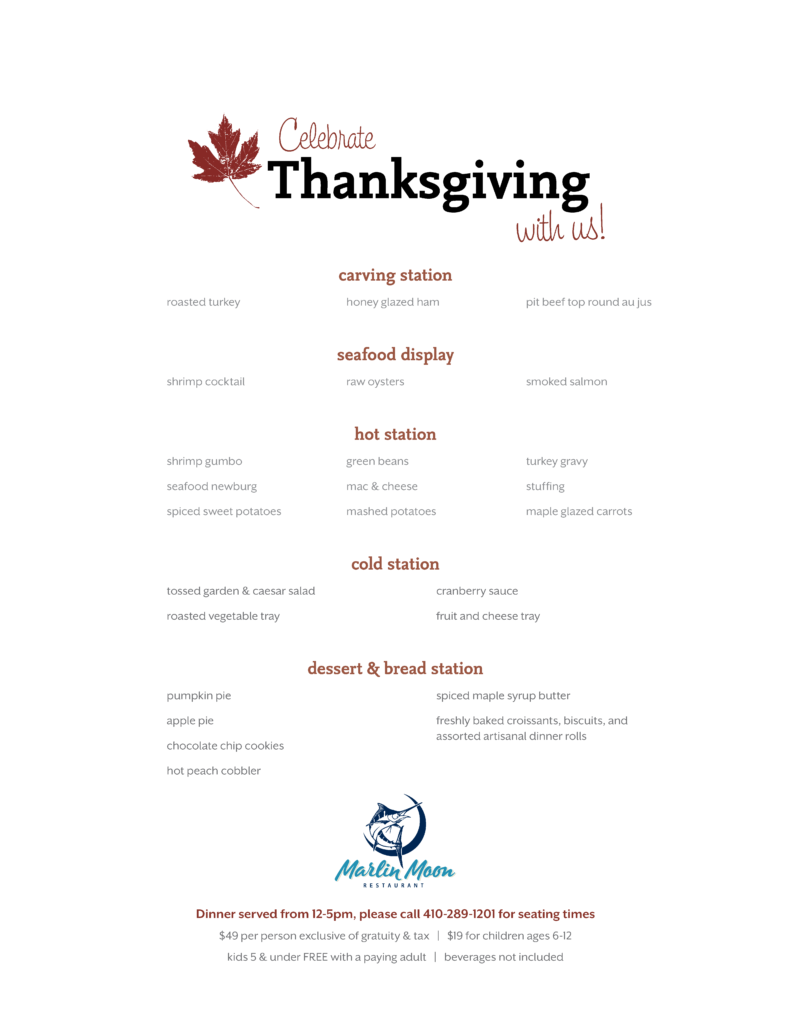 Celebrate Thanksgiving in style at Marlin Moon on 33rd Street! Indulge in their delicious menu with all your holiday favorites as well as Ocean City classics. From roasted turkey and pumpkin pie to smoked salmon and raw oysters, their spread will delight your taste buds.
Dinner will be served from 12-5pm. Adults are $49 per person, children ages 6-12 are $19 and ages 5 and under eat free with a paying adult.
Seating is limited. To ensure your spot, call 410-289-1201 or book online at marlinmoonocmd.com.