When it comes to enjoying a memorable night out, there's nothing quite like the combination of delectable drinks and mouthwatering food. Whether you're celebrating a special occasion or simply unwinding after a long day, our carefully curated monthly specials will tickle your taste buds and have you craving more.
Cocktail Specials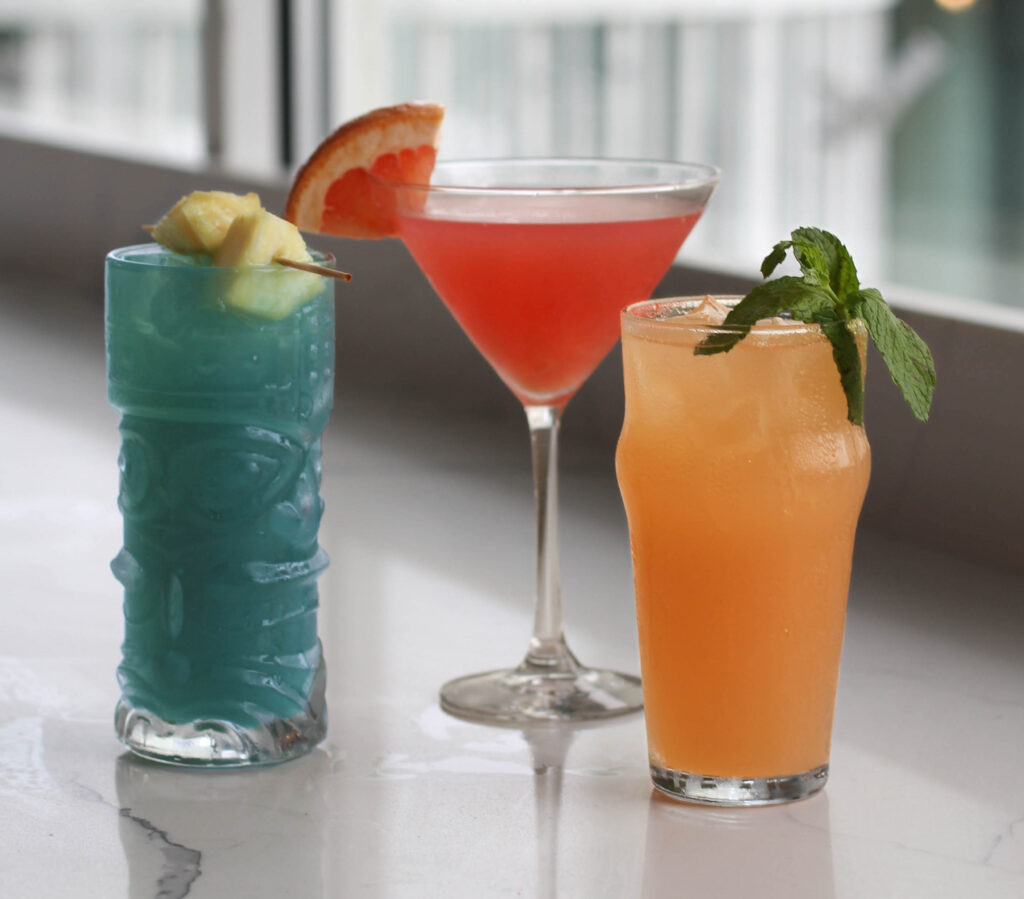 Honey Crisp Apple Moscow Mule

Made with Frankly Apple Organic vodka, spiced cider, sliced apple, and ginger beer, this cocktail is a crisp and refreshing way to kickstart your meal. The sweet notes of Honey Crisp apple perfectly complement the zing of ginger beer.
The Black-Eyed Rye

If you're a whiskey enthusiast, you won't want to miss out on this concoction. With rye whiskey, blackberry mint syrup, lime juice, mint leaves, and a splash of ginger beer, it's a delicious blend of flavors with a hint of minty freshness.
Northern Harvest Buck

Crown Royal takes center stage in this drink, accompanied by lime juice, ginger beer, and angostura bitters, and the addition of a lemon wheel and mint garnish adds a touch of fun to the drink.
Crown Autumn Ash

For those who appreciate the essence of fall in a glass, the Crown Autumn Ash offers Crown Royal Apple, St. Germain, orange bitters, and a lemon peel garnish for a quintessentially fall drink.
Marlin Moon Tiki

Bacardi Dragonberry and Gold blend beautifully with blue curaçao, pineapple juice, lime, angostura, and a splash of sprite. It's a tropical escape in a glass that will transport your taste buds to paradise.
Grapefruit & Rose Martini

This martini combines Ketel One Grapefruit & Rose vodka, cointreau, grapefruit juice, grenadine, and a grapefruit garnish to create a tangy and slightly floral cocktail that's both elegant and delicious.
Appetizer Specials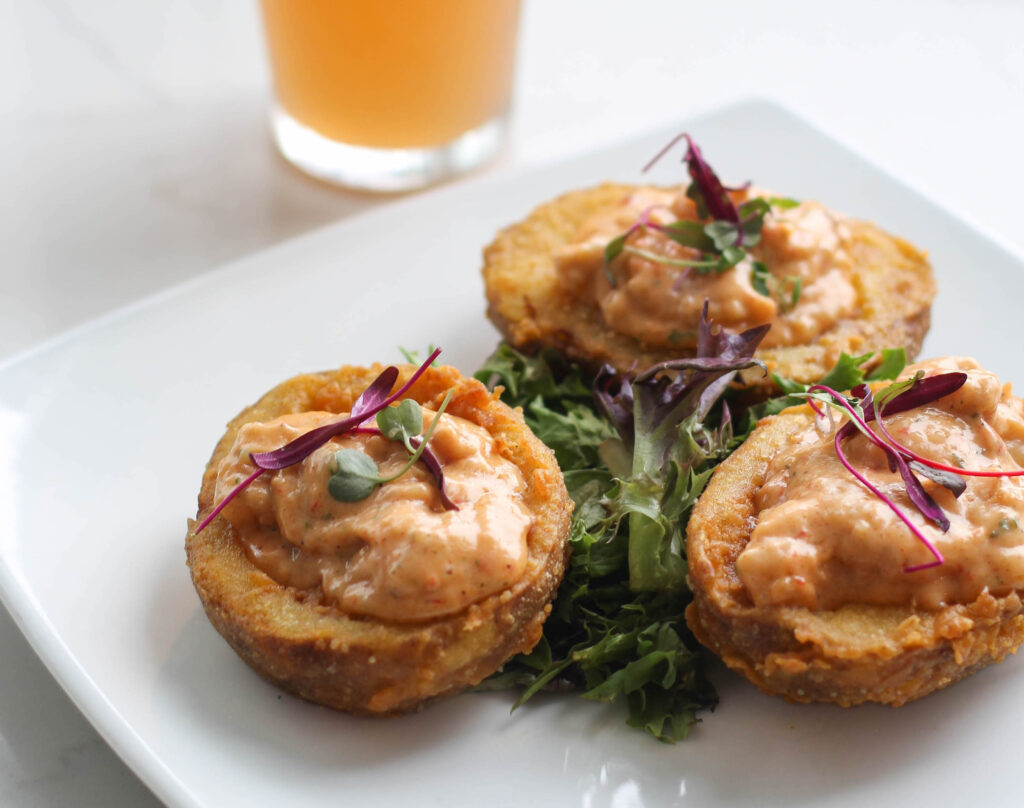 Fried Scallops

Four perfectly fried scallops served with risotto and topped with our sweet chili cream sauce. It's a combination of crispy, creamy, and spicy flavors that will tantalize your taste buds.
Potato Skin Newburg

Crispy fried potato skins are the canvas for our seafood Newburg featuring lobster, scallops, and shrimp. It's a savory and indulgent treat that pairs wonderfully with your chosen drink.
Pork Sliders

Our pulled pork sliders, smothered in house-made mango habanero sauce, are a taste explosion that comes with a side of crispy french fries. It's a spicy-sweet combination that will leave you craving for more.
Entrée Specials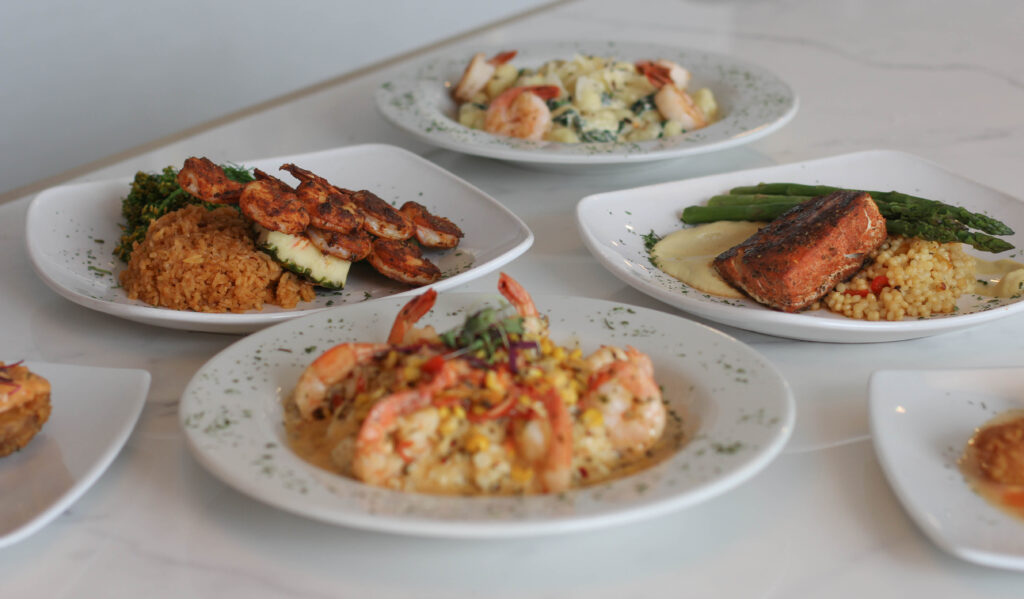 Shrimp and Grits

Grilled corn and our house-made pepper cream sauce served over a bed of creamy shrimp and grits. It's a Southern-inspired delight with a touch of Ocean City.
Cream of Spinach Gnocchi

Fresh spinach blended with potato gnocchi in a rich creamy sauce and topped with grilled shrimp. This dish is a comforting yet indulgent choice for those seeking a hearty meal.
Blackened Mahi

Blackened fresh mahi-mahi served over couscous, cauliflower purée, and fresh asparagus. It's a light yet flavorful option for those who appreciate the taste of the sea.
Join us from 4-10 PM to savor these delightful drinks, appetizers, and entrees. Whether you're celebrating or simply enjoying a night out, our September food and drink specials menu promises an unforgettable experience. Cheers to great company and fantastic flavors!